1884年に開業した開運堂は以来135年、信州松本の、素朴で質実剛健で情に厚い風土に合うお菓子を作り続けている。
社長の渡邉公志郎(わたなべ・こうしろう)さんはこう言う。
「お菓子は地方文化の象徴、地域の顔だと思うのです。江戸でも京都でもない、独自のものを作らなければ、と思っています。だから発想が自由であることが大切」
大正中期に考案された「真味糖」は当時だれも知らなかったはずの、フランスのヌガーに食感も味もそっくりのお菓子。鬼クルミと蜂蜜などを使い、「歌舞伎くるみ」の名前で販売され、東京銀座歌舞伎座にも並んでいたとか。このお菓子は昭和初期にひらかれた茶の席で、裏千家淡々斎宗匠より「真味糖」(しんみとう)と命名され、その逸話とともに親しまれている。 
       
時節の和菓子のほか、口にした人の評判の声がそのまま名前になったという大正時代からの人気商品「これはうまい」、道祖神を象った可愛らしいお菓子「道祖神」、上杉謙信公が信州へ塩を贈った故事「敵に塩を送る」にちなんだ造語からとった「義塩」。包み紙もゆかりの物語から意匠がデザインされ洗練されている。スッキリした甘さと風味。お抹茶に合う。
店内はいかにも品のある洒脱なしつらえが目に留まるので、それについてお尋ねすると、「実は、お菓子に合わせて松本ゆかりの工芸作家と協働し、器を制作してもらいました」と常務取締役の渡邉恭子さん。お菓子と器が絶妙のバランスで品の良い演出になっているのである。
開運堂では「開智」というお菓子が作られている。恭子さんが「父も通っていた旧開智学校校舎がついこのあいだ国宝になりました」と伝えてくださる。
私達は早速校舎を見に行った。和風の伝統意匠を織り交ぜた擬洋風建築。7割が市民の寄付で建てられたというこの近代建築校舎にも、開運堂と共通した美意識が垣間見える気がした。すなわち、華美になりすぎない洗練と、気骨が感じられるのである。
松本の心が顕れた開運堂のお菓子に、私達はすっかり魅了されてしまった。
– 写真説明 –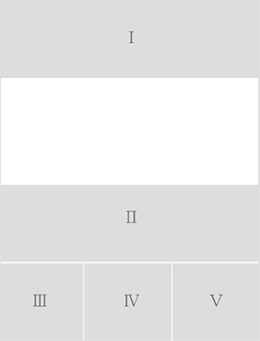 [Ⅰ]和菓子「真味糖」器:水野幸一(陶房一窯 土岐市)
[Ⅱ]和菓子「道祖神」器:前田大作(アトリエ m4 松本市)
[Ⅲ]街角の道祖神
[Ⅳ]開運堂建物外観
[Ⅴ]旧開智学校校舎
For 135 years since its establishment in 1884, Kaiundo has been making sweets reflecting the rustic, simple and sturdy, and warm-hearted local characteristic of Matsumoto in the Shinshu area.
'To me, sweets are the symbol and face of the local culture. I feel that I should make something unique to our locality – not Edo nor Kyoto. Thus it is important to be open to any inspiration' says the President, Koshiro Watanabe.
'Shinmito' is a sweet devised in the mid-Taisho period. Both its texture and taste are akin to French nougat, which no one knew then. At that time, it was called 'Kabuki Kurumi (walnut)' as Japanese walnut and honey were used as ingredients, and sold at Kabukiza Theatre in Ginza in Tokyo. This sweet was given the name 'Shinmito' by Tantansai Sosho of the Urasenke school at a tea ceremony held in the early Showa period, and has been well-received since along with this anecdote.
 
As well as seasonal Japanese sweets, there are several other popular products in the lineup: 'Kore wa Umai (this is delicious)', a popular product since the Taisho period, which took its name directly from the voice of people who tried it; 'Dososhin', the shape of which came from a cute looking Dososhin (traveler's guardian deity); and 'Gishio', named in reference to the historical myth of 'sending salt to the enemy'(*). Each package design is sophisticated, and based on the corresponding reference story. Clean sweetness and tastes. They go well with Matcha tea.
We asked about the elegant and sophisticated interior decoration of their shop. 'Actually, we worked with craft artists who have connections with Matsumoto to produce a base plate for each sweet' says the Executive Director, Kyoko Watanabe. The perfect balance between sweets and base plates creates a refined atmosphere in the shop.
There is a sweet called 'Kaichi' at Kaiundo. 'The former Kaichi School to which my father also went has recently been designated as a national treasure,' Kyoto-san explains.
We went to see the former school. Fabricated Western-style architecture is mixed with Japanese traditional design. In this modern school architecture, 70% of the cost of which was funded by donations from citizens, we had a similar sense of beauty that we see in Kaiundo. From both, we feel a modest sophistication and a strong backbone.
We became completely enamoured with Kaiundo's sweets, which reflect Matsumoto's local spirit.
*Based on a historical myth that Kenshin Uesugi, who ruled the Echigo area, sent salt to the Shinshu area to help people there who were lacking salt as a result of an economic blockade from other enemy clans. Uesugi sent salt even though Shingen Takeda, the ruler of Shinshu, was his enemy.
– Pictures –
[Ⅰ]Japanese sweets 'Shinmito', pottery base plate by Koichi Mizuno (Pottery Studio Hajimegama, Toki City in Gifu Prefecture,
[Ⅱ] Japanese sweets 'Dososhin', wooden base plate by Daisaku Maeda (atelier m4, Matsumoto City in Nagano Prefecture)
[Ⅲ]Dososhin (traveler's guardian deity) on street  
[Ⅳ]Exterior view of Kaiundo
開運堂 Kaiundo
〒390-0811 長野県松本市中央2-2-15 2-2-15 Cyuo,Matsumoto City,Nagano 390-0811 JAPAN
0263-32-0506
Website: https://www.kaiundo.co.jp/