職人の手によって作られた柱、床、壁、屋根瓦、建具の美しさは現代の新築には見られない技術の集積です。だからこそ、町家は年月を経れば価値が上がるはずです。
しかしながら日本の法律では不動産としての建物は減価償却し、築年数が経った木造建築の価値は通常認められていません。
しかし、その素晴らしさを分かる人びとが年々増えてきました。かつて壊されてしまうことが多かった町家は、それを愛するひとびとによってリノベーションして使われるようになりました。
ことのは不動産株式会社の松本有未(まつもと・ゆうみ)さんは、家がたどってきた歴史や、以前住んでいた住み手の情報を読み解き、ほぐし、編みなおすという考えの元、町家そのものを買い取り、修復をし販売するということを始めました。
この金沢市横山町の家は20年間空家でしたので、この町家に住んでいた女性の残した荷物を整理するところから始まりました。その場所で展覧会を行いたいと金沢市内のギャラリー(彗星倶楽部Suisei-Art)が6人の作家に持ち掛け、作品は、その家に残されたものを使う、という条件で材料になるようなものを持ち帰りました。特にその町家に住んでいた山下千代子さん(大正八年生まれ)の描いた絵も見つかったことは大きな発見でした。そしてもちろんその絵も一緒に展示することになりました
町家の修復の技術を持った工務店の手により一年かけて改修。土間を復活させ、柱、壁、階段は、昔の面影のままに。以前からある椅子などの家具は張り替えて。洗面所は昭和へのオマージュで、意図的にタイルにして、水回りとキッチンは新しいデザインに。
そのように、古い部分と新しい部分が見事に共生する町家が完成しました。
金沢を代表する詩人・室生犀星の詩「きのふいらつしつてください」というタイトルで展示が行なわれ、予約のみでの入場受付けとなりました。町家に興味がある人、アート好きな人など2週間の間に約200人の観客が訪れました。
編む家のコンセプトとそれを捉えた展示は、生活の中に美を求めることをしてきたことを改めて知るきっかけになるのではないでしょうか。家に残された記憶がまた次の世代に引き継がれ、町家を愛する人たちの「よいこと」が末永く続くように思いを馳せるのでした。
– 写真説明 –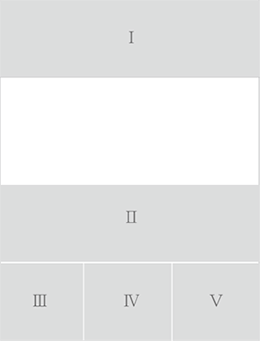 [I]花・道念邦子
[Ⅱ]二階居間
[Ⅲ]今村文作品
[Ⅳ]山本優美作品
[Ⅴ]中嶋寿子作品
The aesthetic of artisan-made columns, floors, walls, roof tiles and fittings are an accumulation of craft skills that are not usually seen in new contemporary housing. Therefore the more the years pass, the more value is in theory added to a Machiya.
However, in Japanese law, the value of aged wooden buildings as real property depreciates and is not normally acknowledged.
But in recent years, more people have started to appreciate the significance of aged Machiya buildings. Less Machiya have been demolished, while more of them have been renovated and used by people who love them.
Based on the idea of carefully unfolding and then reweaving the trajectory and narrative of the house and former residents, Yu-mi Matsumoto of Kotonoha Estate has begun to purchase Machiya, and renovate and sell them.
As this Machiya in Kanazawa's Yokoyama-Machi was empty for twenty years, the project started by sorting out the left-behind belongings of the woman who previously lived there. Suisei-Art, an art gallery in Kanazawa City, came up with the idea of making an art exhibition in the Machiya and invited six artists. They decided to use the former resident's left-behind belongings as materials for artworks, and took some items back. Discovering a painting made by Chiyoko Yamashita, the former resident who was born in 1919, was an important inspiration to the team. Of course, they decided to display the painting in the exhibition as well.
The renovation work took one year and was done by a builder experienced in renovating Machiya. The Doma (earth floor) was revitalised, while the nostalgic atmosphere of the columns, walls and stairs was kept as it was. The old soft furnishings such as chairs were reupholstered. In homage to the Showa era, the washroom was retiled rather than placing a sink. A new design was introduced to the wet area and kitchen.
As a result, the renovation work was completed by making a Machiya where both old and new elements are harmoniously living together.
The exhibition was composed under the title 'Kinōirasshittekudasai (Please come yesterday)' and opened by appointment. Within the duration of two weeks around 200 people visited, including those who are interested in Machiya architecture, or those who like art.
The feedback for the concept of 'Amu Ie' (weaving house) and exhibition was extremely positive. This endorses the fact that we, the Japanese people, have always sought the aesthetic within our everyday life. Through this project, we once again recognise the memory which was buried within the history of the house, and wonder about the 'good things' that will be passed over to the life of future residents.
*This Machiya is currently available to purchase.


– photo explanation –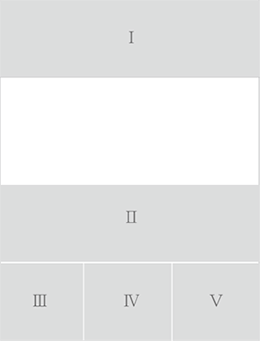 [I]flower・Kuniko Donen
[Ⅱ]2ndFloor
[Ⅲ]Fumi Imamura
[Ⅳ]Masami Yamamoto
[Ⅴ]Toshiko Nakajima
photo:Nik van der Giesen
ことのは不動産 Kotonoha Estate Co., Ltd.
〒920-0967 石川県金沢市菊川1-18-7 1-18-7 Kikugawa, Kanazawa City, Ishikawa 920-0967 JAPAN
076-254-1718
Website: https://www.kotonohaweb.com/