甘い糀の香りがほのかに漂う店内には、醤油樽や杓子など現役を終えた古道具が並び、老舗の風情を醸す。味噌と糀、発酵食品の製造販売を行うこの店は創業永正17年(1520)。福井で最も長く続く老舗は、かつて「一乗町」とよばれた福井市内中心部に店を構える。戦国時代にこの地を治めていた朝倉氏が拠点を置いた、一乗谷が由来の古い地名だ。「朝倉家の女性が代々継承した『三ツ盛木瓜』の家紋が当家にも伝わることから、朝倉重臣の家系であったと聞いています」と語るのは十八代目店主の久慈(ひさじ)さん。
「福井の食文化に欠かせない発酵食品を使った伝統料理を知ってほしい」と10年前に店舗2階部分を改装して料理教室を開いた。そこで腕を振るうのが妻の紀子さん。滋味豊かな郷土料理と紀子さんの明るい人柄が口コミで広がり、今では県外からも多くの人が教室を訪れるという。長い歴史を紡いできた老舗の新たな取り組みが、福井の食文化を次世代につないでいる。
– 写真説明 –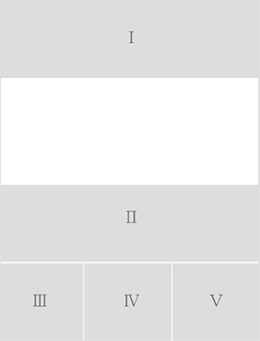 [Ⅰ]店頭では、味噌、糀のほか発酵食品も販売。
[Ⅲ]「大根とにしんの糀漬け」は、越前を代表する郷土料理。 
[Ⅳ]「へしこのちらし寿司」。糠の香りと風味が、食欲をそそる。
[Ⅴ]「味噌と甘酒のシフォンケーキ」。米の食感が残る甘酒のソースに、柿の果汁をトッピング。
A gentle scent of sweet malted rice permeates the store. Old inactive equipment, such as a cask for keeping soy sauce and a ladle, tell how long the business has been running. The store, which is making and selling Miso, malted rice and other fermented food products, was established in 1520. This, the oldest shop in Fukui Prefecture, is located in the centre of Fukui City, the area of which used to be called 'Ichijo-machi'. It is an old place name which came from 'Ichijo-dani', the base for the Asakura clan who controlled the area during the Sengoku period (late 15th Century to 16th Century). 'Since our family also succeeded the family crest of Mitsumori Mokko, which has been passed down the female lines of Asakura family, I was told that we might have been in the family line of a senior vassal of the Asakura family' says Hisaji, the 18th generation owner of the store.
Ten years ago, he opened a cooking school by renovating the first floor of the store. 'We would like people to know about the traditional dishes that use fermented food products, which are indispensable ingredients of Fukui's food culture.' His wife Noriko teaches in the school. The reputation of the healthy and tasty local dishes, as well as the lovely personality of Noriko, has spread via word of mouth, and nowadays there are many people visiting the school from outside of the local area. A new approach of a long-established business with a dense history is continuing the food culture of Fukui for the next generations.
 
– Image Caption –
[Ⅰ]Miso, malted rice and other fermented food products are on sale in the store.
[Ⅲ]'Marinated radish and herring' is a famous local dish in Echizen Province.
[Ⅳ]'Chirashi Sushi of Heshiko (blue-backed fish)'. The aroma and taste of rice bran whet our appetite.
[Ⅴ]'Chiffon cake of Miso and Amazake (sweet fermented rice drink)'. Amazake sauce with a texture of rice grain is topped with the juice of Japanese persimmon.
味噌・糀「国嶋清平商店」 'Kunijima Syoten' Miso and Malted Rice
〒910-0023 福井県福井市順化2-15-1 2-15-1 Junka, Fukui City 910-0023 Fukui
+81 776-22-1530